Misusing Twitter #Twitterprobz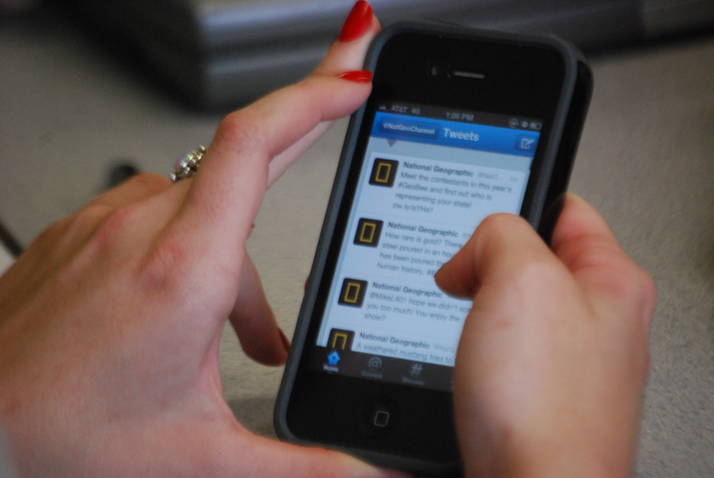 BY HANNAH RAMESAR
Created by a 10-person startup group in San Francisco called Obvious, Twitter was created to be yet another social-networking site. Twitter caught the interest of many and began to grow rapidly, but lately, it has been a platform for hate.
With social networking being the basis for communication in recent generations, it is no surprise that the public has taken to Twitter.  Though the social network was created as a premise for one to openly voice opinions, it has recently allowed bullying. Both celebrities and teenagers alike are victims of the "Twitter hate". Most resulting in deactivated accounts or an exchange of the nastiest comebacks that can be fit into 140 characters or less.
High school students alone can conjure up the most ridiculous of stories on twitter and start needless uproars. These long, dragged out Twitter wars can be the result of a mindless rumor or misinterpreted tweet. Regardless of the circumstance, it may stir up a whirlwind of ridicule. Students victimized by this unwarranted bullying should not have to be the ones to suffer. However, on such a site, avoiding this verbal abuse is virtually impossible.
Keen on updating fans with the latest news via her popular twitter page, One Direction super-fan Amelia Rose became fed up with constant attacks she received over twitter. Rose took to Twitter to express her frustration, tweeting, "If people don't like me then that's fine, but just don't follow me. Sending me hate is bullying, and that's never acceptable."
Aside from the bullying and petty jabs, Twitter, along with other social networking sites, can bring about the termination of one's job. It is no secret that many employers today are certain to search through potential employee's social profiles, which is why postings may sometimes be harmful. Everyone knows that once something has been placed on the internet, it is virtually impossible to get it removed. Four employees of the Ministry of Justice (MOJ) and Metropolitan Police Service (MPS) have been fired because of their "misuse" of the sites. It does not stop there; several others have lost their jobs due to irresponsible tweeting.
In March 2009, Connor Riley was offered a job at Cisco, but abruptly lost it before even starting, after mentioning "taking a fatty paycheck" would come at the expense of "hating the work" in a tweet. Riley, unfortunately, is not the only victim. Former Pro Bowl running back, Larry Johnson, sent a series of tweets back in the fall of 2009, which got him into hot water with his employer of the Kansas City Chiefs. Johnson was later released from this contract after 32,000 Chiefs fans petitioned for his release because of the derogatory remarks Johnson made about his coach and a gay slur directed at a fan. As it seems, Twitter holds the power to make or break a career.
If people do not get themselves under control, it is only a matter of time before there is a user exodus off Twitter and other similar sites. With society constantly using and abusing social networking sites, it is difficult to see if there will ever be one that would not be completely abused.
Short URL: http://thelariatonline.com/?p=4360